Product Description
Ensure that you and your loved ones have access to clean drinking water with the Aquaguard Crystal Plus. The water purifier has a stunning European design, with a sober silver finish which gives it a modern aesthetic appeal.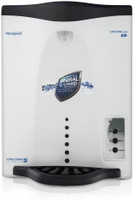 Unique E-boiling
The internal UV technology of this water purifier works to make water as safe and pure as water that's boiled for over 20 minutes. The Aquaguard Crystal Plus' E-boiling technique kills bacteria and viruses to ensure you have clean and safe drinking water.
Intelligent Purity Sensor (IPS)
This electronic eye monitors the purification process and stops the flow of water immediately if the level of purification isn't a 100 percent. This vigorous scanning process ensures that you get drinking water in its pure form.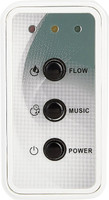 Auto Shut-off
This highly-resistant water purifier automatically switches off the UV lamp when the purifier is not in use for over ten minutes. This not only enhances the life of the UV lamp, but also helps you save on energy consumption.
Voltage Stabilizer
The Aquaguard Crystal Plus' inbuilt voltage stabilizer ensures that your water purifier works perfectly well even during voltage fluctuations or low voltages.
Purification Technology
This water purifier features a Clarity Cartridge, a Chemi Block, a Mineral Guard, and a UV chamber which filter and treat water until is completely safe for consumption.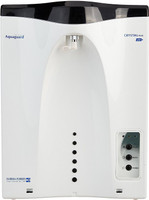 3 Stages of UV Technology
In the first stage, suspended particles like dust, rust, and mud up to 5 microns are filtered from water. The purifier then absorbs organic impurities, foul smell, lead, pesticides, and VOCs from water. In the third and final stage, the UV rays deactivate bacteria, virus, protozoa, and other disease-causing micro-organisms so you can be sure that your drinking water is always safe for consumption.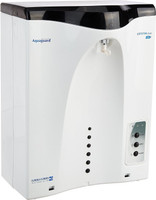 Chemical-free
The entire purification process in the water purifier is natural and free of chemicals. The Aquaguard Crystal Plus purifies water while still retaining its natural taste and minerals.