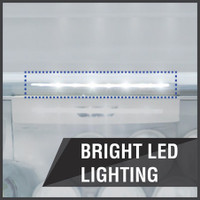 Bright LED Lights
Whether you're craving for a midnight snack or looking for milk and eggs, you can find everything easily inside the fridge as it features bright and power-efficient LED lights that keep the interior brightly illuminated, be it day or night.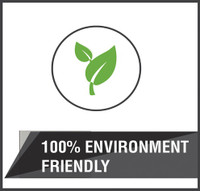 Environment-friendly
This refrigerator protects the ozone layer as its CFC-, HCFC- and HFC-free.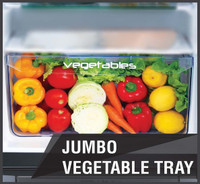 Jumbo Vegetable Tray
This fridge comes equipped with a jumbo vegetable tray for that extra storage space you've always wanted.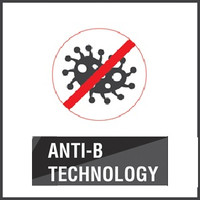 Anti-bacterial Technology
Keep your food fresh and free of germs, thanks to the anti-microbial resistance and silver ions present in the air duct.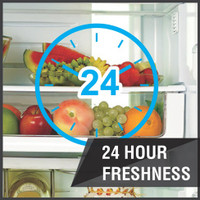 24-hour Freshness
The Aroma Lock feature keeps your food fresh for long. The Palladium Carbon Deodorizer not only prevents odour formation but also slows down the decaying of the food items.
Easy Store-and-serve Bins
These removable bins can be used to store chocolates and dry fruits.