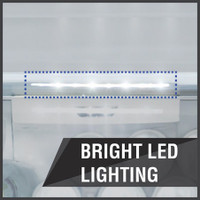 Bright Lighting
This refrigerator offers bright and power-efficient LED lighting so that you can easily spot and pick all that you're looking for. And while it enables you to do this, it ensures power-efficient use.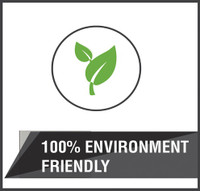 Environmental-friendly Functioning
The functioning of this appliance will not harm the ozone layer as it is a 100% free of chlorofluorocarbons (CFCs), hydrochlorofluorocarbons (HCFCs), and hydrofluorocarbons (HFC).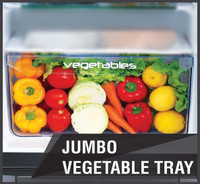 Jumbo Vegetable Tray
This appliance comes with a jumbo vegetable tray that can be used to store a large number of vegetables without worrying about running out of space.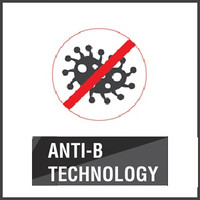 Anti-bacterial Technology
The silver ions in the air duct and antimicrobial resistance in the gasket ensure that various food items stored in the appliance stay fresh and germ-free.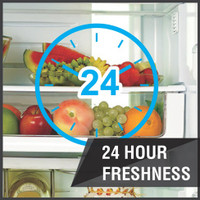 24-hour Freshness
The aroma lock feature locks in the freshness of the stored food so that you can enjoy eating it even at a later date. The palladium carbon deodoriser helps slow down decay and prevents the buildup of odour. This way, you can enjoy the long-lasting freshness of the stored curries and other perishables.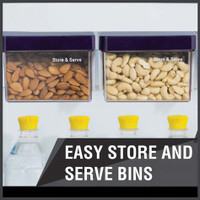 Easy Store and Serve Bins
There are removable bins in the door of this appliance that you can use to store candy, dry fruits, and more.