Product Description
Crystal-clear
This TV comes with Sony's Clear Resolution Enhancer and as the name suggests, it helps add clarity to the content that you are watching. Furthermore, the Motionflow XR rate of 100 Hz ensures that you can absorb and enjoy the finer details of a quick-paced action scene or racing game.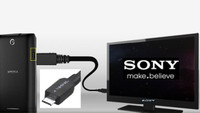 Your Smartphone's New Best Friend
Instead of going through the arduous process of transferring content from your phone to a USB and then connecting the pen-drive to your TV, why don't you connect your smartphone directly to the big screen? Whip your micro-USB cable out, connect your device to the TV and start navigating your phone's content via the remote control.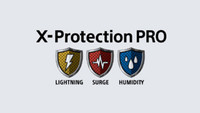 Shielded From the Elements
The Sony KLV-32R302E comes with some pretty awesome protection shields that safeguard the device from a host of unpleasant agents, ranging from lightning to short circuits caused by moisture. That's not all. You'll notice that there aren't any ventilation holes on the device, so need not worry about dust accumulating inside the TV.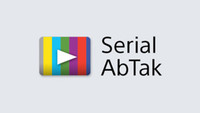 Made for India
In India, you'll have to take into account the fact that not everyone prefers to speak in English. Thankfully, the Sony KLV-32R302E comes with multiple language options. So, anyone and everyone in the country can make use of and enjoy the TV without any language barriers cropping up.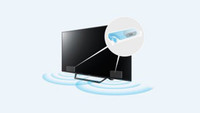 Awesome Audio
It doesn't matter what you are watching on this Sony TV – you are guaranteed a great time as it comes with 2 speakers and the Sony's ClearPhase technology. This technology ensures that the audio is balanced and hence, what you hear is a natural representation of that particular sound.
Other Features
This TV produces a total sound output of 10 W. It also features Sony's VR-Audio True Surround technology, two HDMI ports, one USB port, a screen size of 80 cm (32) and a resolution of 1366×768 pixels.
Make your viewing even more realistic
See how BRAVIA brings worlds of entertainment into your home with beautiful colours, brilliant clarity and deep contrast, all complemented by clear sound and powerful bass.
Fine textures, exquisite detail
See natural textures in the mountainside and sharper, more defined rock formations. Image noise is reduced and contrast improved for added depth, detail and realism.
Clearer, more natural sound
Whether it's a movie soundtrack or a music video, you'll enjoy more balanced mids, highs and lows thanks to ClearPhase technology. It fine tunes your TV speakers frequency response to ensure precise yet natural sound.
BRAVIA® TV menu in multi-Indian languages
BRAVIA®'s new on-screen interface lets you navigate in multi-Indian regional languages. Make a language selection and the TV communicates in your selected language.
Performs in the toughest conditions
X-Protection PRO safeguards your TV in four ways. Firstly, with no ventilation holes, harmful dust stays out. Secondly, a primary capacitor keeps your TV stable, even during sudden electrical power surges. Thirdly, an anti-humidity coating on the wiring prevents short circuits caused by high moisture. And finally, with a lightning protector, your TV is safeguarded against lightning strikes of up to 9000 V.
See more pictures, stay protected
Watch without distraction. A slim, narrow frame with aluminium effect finish keeps you focused on the screen. And with X-Protection PRO, you can keep on watching as your viewing is safeguarded from unexpected shocks.3
SEE HOW SONY IS MAKING TV EXCITING