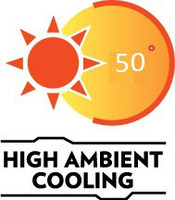 High Ambient Cooling
This feature will instantly cool the room, even if the temperature soars up to 50-degree Celsius.
Fresh Air Ventilation
Thanks to the vents provided, that bring in fresh air from outside, the air inside is not stagnant.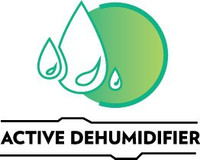 Active Dehumidifier
It senses the indoor humidity and adjusts the level of moisture, so the room is kept comfortable, even in monsoons.
Anti-dust Filter
This AC keeps the dust particles at bay, protecting you from allergies.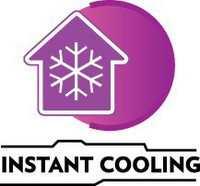 Turbo Mode
With this feature, you don't have to wait for a long time for your room to be cooled as it cools the room instantly.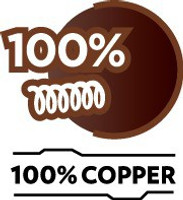 100% Copper Condenser Coil
This feature makes the AC durable and easy-to-maintain. It also helps cool the room efficiently.
Timer
You can decide when you want the AC to turn on/off by setting the time as per your convenience.
Sleep Mode
It maintains a comfortable temperature so you can sleep snugly throughout the night by cutting off the excessive cooling and power consumption.
E-Saver Mode
This feature makes this AC energy efficient, so you can save on those monthly electricity bills. To top this off, the AC also has a 5-star rating.